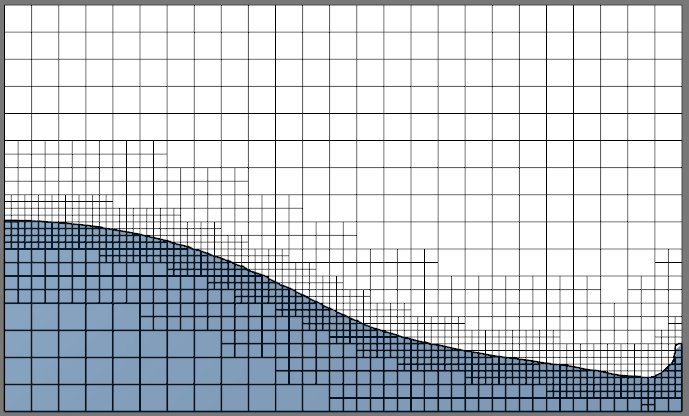 There are many improvements in new version of FlowVision 31001. They significantly concern to functionality of adjusting and editing of computational grid such as computational grid adaptation, parameters of boundary layer grid etc. The list of main changes in comparison with FlowVision 31001:
All adaptations and boundary layer grid are specified now in separate section of project tree named "computational grid"
In project tree active adaptations and boundary layer grid are highlighted by color while inactive adaptations are grey-colored
Subregions and geometrical objects in PreProcessor with the same settings of computational grid can be grouped to single subsection of project tree. It is not necessary to repeat this settings separately for each item anymore.
It is possible to adjust number of layers for intermediate adaptation levels (not only for maximal adaptation level as in previous version). It is not necessary to create such grid during several number of solution steps
New function is "adaptation by condition" which allow to make split of cells according to specified condition (range of values for variables)
These and other most meaningful features are described below.