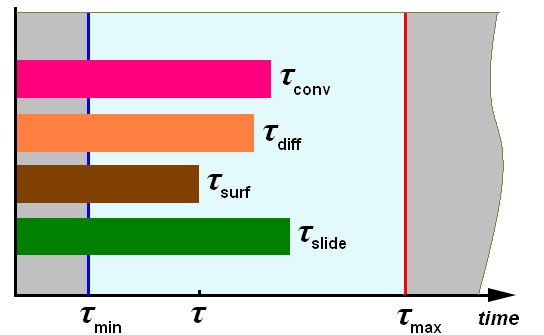 To solve a numerical task, it is necessary to discretize space and time. A time scale allows to find intermediate solutions based on the initial and boundary conditions. Gradually coming through the intermediate solutions, we get the final one, which we can use to achieve the goals: choosing the right paint for the rocket skin, calculating the flow rate of your favorite ketchup, or getting the optimal washing temperature for a cat.
The intervals at which software calculates a solution are commonly referred to as the time step. It can be constant or calculated for each iteration based on a certain criteria. It should be noted that the time step is different for each specific software and task.
How to specify it correctly - we will describe in this article.