In this article you will read about parallelization in FlowVision. It is necessary to understand several features, if you want to get a maximum from advantages of parallel simulations.
Why is not possible to accelerate simulation infinitely?
What is role of count of computational and initial cells in parallel simulations?
How to be faster?
What hardware is necessary to prefer?
How parallelization works. Computational grid decomposition
When you start simulation, FlowVision first of all will build computational grid and split it for several parts. After this FlowVision will redistribute parts of computational grid between processors. On picture below you can see result of splitting of computational grid for 4 processors: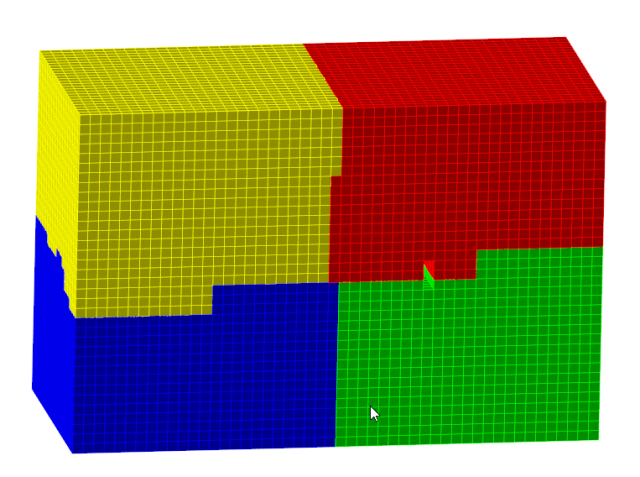 On each processor will be run one copy of Solver which will solve own part of computational grid.