Too quick changing of variable can give divergence or make convergence worse, because fast changes will give large gradients of physical variables.
For example, in tasks about turbines and compressors we have rotor which has large velocity of rotation. When we start simulation we can't specify initial velocity for gas between blades of rotor, because structure of flow too complex. It means that during first time step we will have quick changes of velocity from zero (initial velocity of gas) to some large velocity of blades.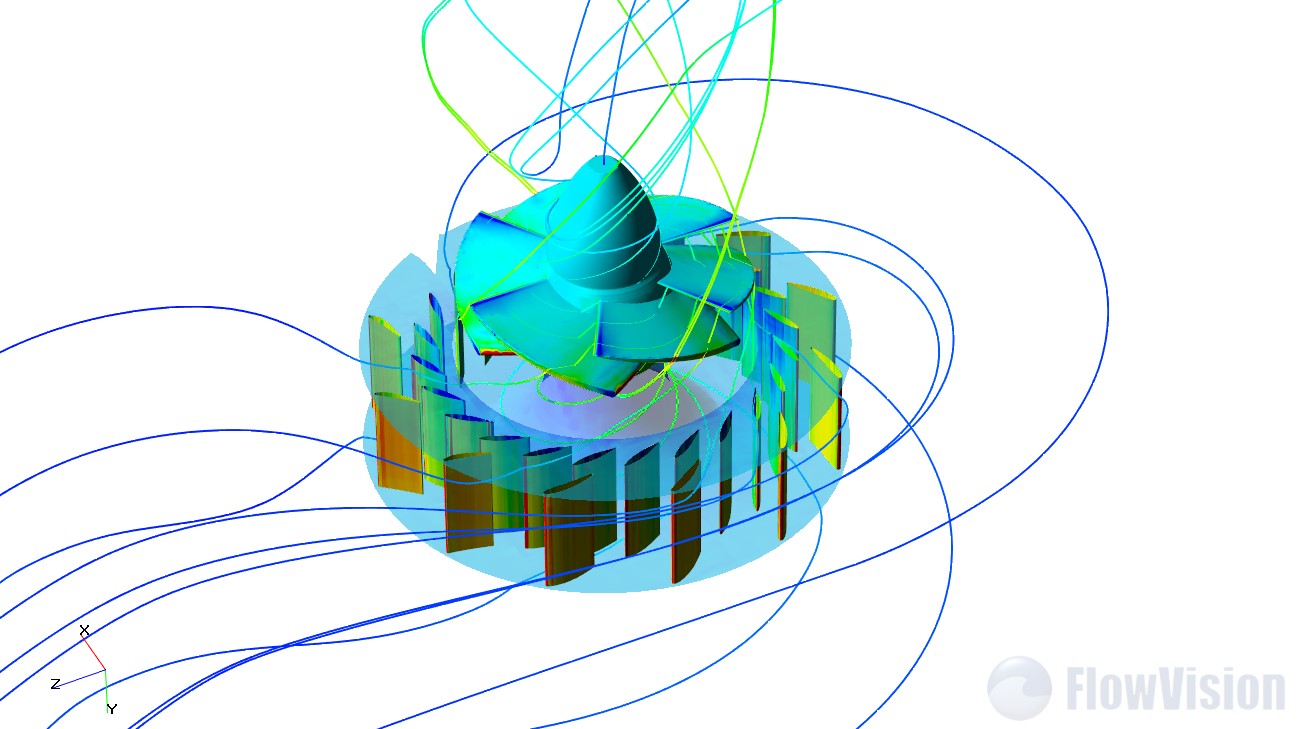 If we will solve this task for incompressible liquid, we will have divergence. It is possible to make convergence better if we will exclude too quick changes, for example, we can change speed of rotation smoothly from zero.
FlowVision allow to specify very complex equations for any user's variables. Below you will find some formula template which useful to use every time when you need specify some smooth changing of variable.