Capvidia participated in the Biomedical Engineering Symposium & Workshop 2016 held in 6th December 2016, Munich, Germany organized by Dassault Systemes Deutschland GmbH.
This special one-day event provided an insight about the SIMULIA Abaqus Living Heart Human Model (LHHM) state of development and how this Model leads to better treatments and medical products. The attendees had the chance to learn about the simulation process from a 2D scan to a beating heart model. In this scope; the unique work "Fluid-Structure Interaction in a Beating Human Heart Model" performed by the cooperation of Capvidia and Dassault Systemes Simulia was presented by Wojtek Zietak, Product Manager at Capvidia.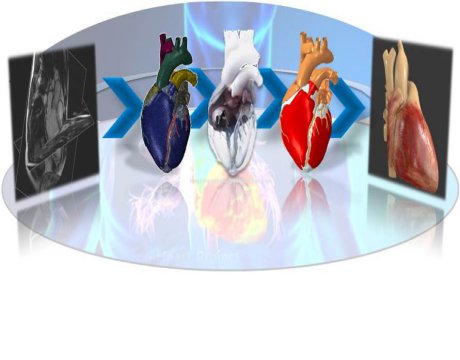 The presented work is in the scope of the Living Heart Project, leaded by Dassault Systemes SIMULIA and conducted by various cardio-vascular research institutions, clinicians and tool designers accompanied with leading engineering software vendors. Capvidia is the CFD simulation partner of the Living Heart Project aiming to integrate FlowVision and Abaqus for a realistic simulation of blood flow in a beating human heart taking into consideration the fluid-structure interaction between blood, heart tissues, mechanical/tissue valves and time-dependent boundary conditions as a function of human body resistances. Resultantly, a patient-specific tool and methodology for optimization of heart device design are targeted.
The key issues and simulation challenges that have already been realized and presented during the Biomedical Engineering Symposium & Workshop 2016 are:
Extraction of blood volume from the SIMULIA Abaqus Living Heart Human Model
FSI calculations of beating heart with natural conditions
FSI calculations of beating heart with moving artificial mechanical valves