Taipei, Taiwan - Capvidia/TESIS and Samwell Testing Inc., the representative of Capvidia/TESIS in Taiwan, organized and hosted a FlowVision Regional Taiwan User Conference in GIS TAIPEI TECH Convention Center. Mr. Tomasz Luniewski, Capvidia CEO and Founder, and Dr. Andrey Aksenov, TESIS CTO, took part in this conference.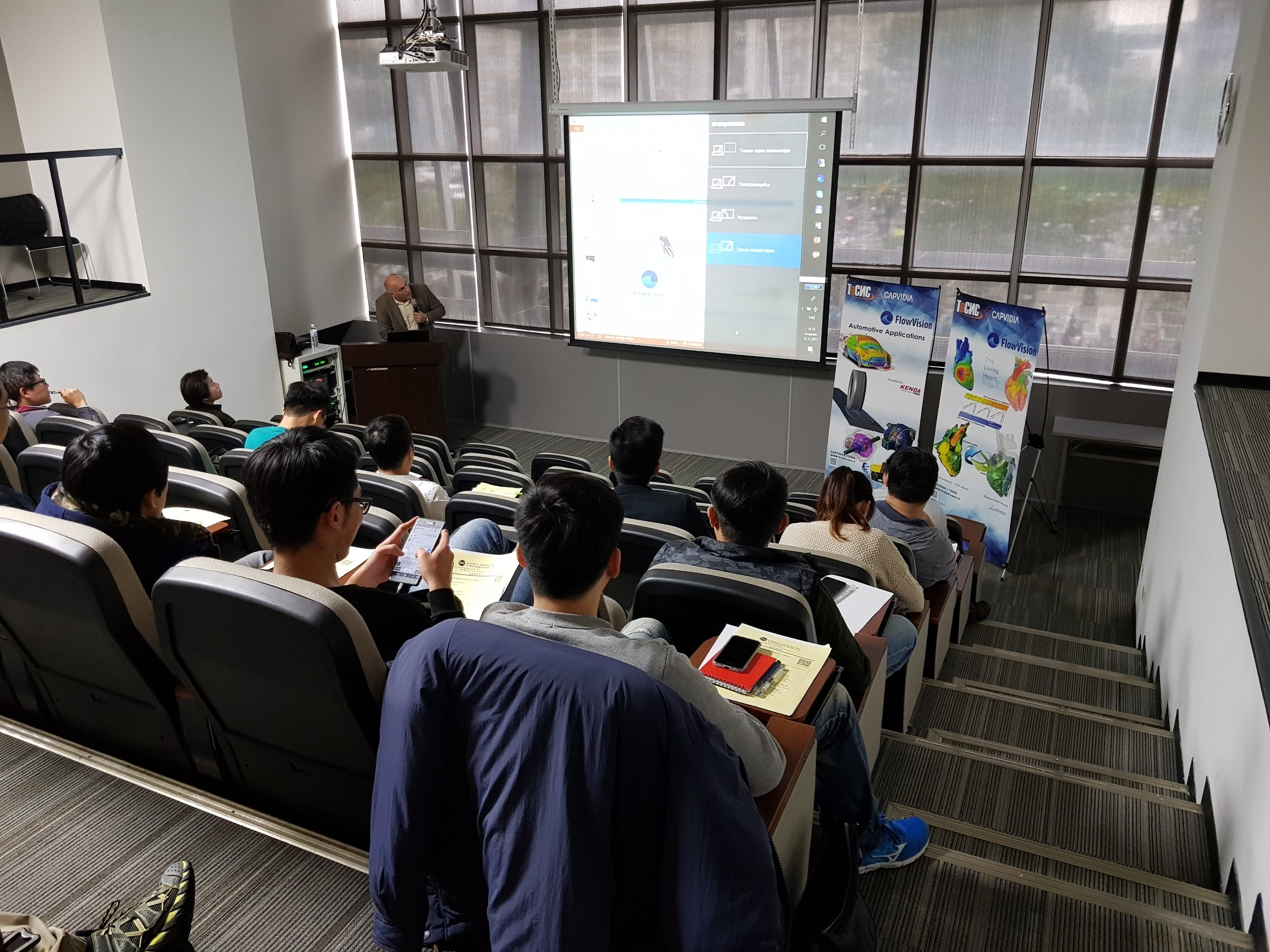 FlowVision users from various companies and universities participated in this event to present remarkable applications of FlowVison CFD and FlowVision - Abaqus FSI co-simulations, including KENDA rubber industrial (KENDA), Taiwan Power Company (TPC), National Taiwan Ocean University (NTOU), National Chinyi University Technology (NCUT), Richin Tech and many more...
Additionally, Dr. Aksenov, presented some advanced existing and underdevelopment technologies of FlowVision CFD software such as magnetic-hydrodynamics for welding applications and future scope for FV-ESP (FlowVision Engineering Simulation Platform) concept.
The theme of the conference covered several interesting topics:
An investigation on the hydrodynamic performance of a synchronized BMHV (Bileaflet Mechanical Heart Valve) by fluid-structure interaction model, presented by Prof. Chou from NTOU
Flow and noise simulations in HVAC applications, by Prof. Kuan from NCUT
Experimental and numerical investigation of multi-physics interaction between automobile tires and muddy water, by Dr. Sung from KENDA;
Tire wet-grip design via 2-way coupled FSI simulations, by Prof. Kuan from NCUT
Investigation of short-circuit current spark and explosion by means of experimental and CFD approaches, By Mr. Cheng.
FSI applications in Taiwan, by Mr. Hsu from RichinTech.