Capvidia participated in the 3rd annual Living Heart Project Members' Meeting held in 15th May 2017, Washington DC, USA organized by Dassault Systemes.
https://www.3ds.com/events/living-heart-project-members-meeting/
The Members' Meeting provided a platform to connect members, share perspectives, challenges and goals, and identify complimentary approaches and technologies. Thanks to the attendance of a wide audience including distinguished speakers from US Food and Drug Administration and leading institutions such as West Virginia University Cardiac Innovation Heart and Vascular Institute, the event served as a leading forum for illustrating and setting the translational course for Cardiovascular Care through advanced simulation technologies.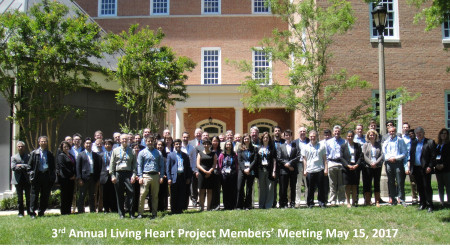 In the scope of the event, Sinan Soğancı, FlowVision CFD Business Development Manager at Capvidia, made a presentation covering couple of simulation tasks tackled by the cooperation of Capvidia and Dassault Systemes Simulia:
Patient-specific CFD by using MRI scans
FSI modeling with the SIMULIA LHHM (Living Heart Human Model)
Aortic valve detailed bi-directional FSI simulation
Heart devices/valves design optimization methodologies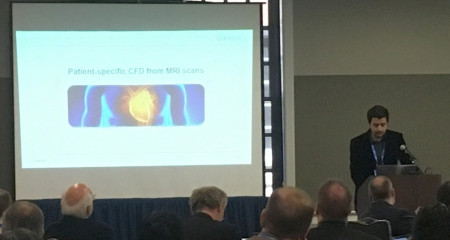 About the Living Heart Project & SIMULIA Living Heart Human Model
The SIMULIA Living Heart Human Model is a product of Dassault Systemes, developed as part of the Living Heart Project.