The 15th International Forum «Engineering Systems», organized by TESIS company, was held on April 11-12, 2017 in the Moscow City business center. The Forum included three conferences:
Computational fluid dynamics (CFD): FlowVision users' meeting
Finite element analysis (FEA): SIMULIA Abaqus Users' meeting
Conference «Modeling of metal forming and heat treatment processes in DEFORM and JMatPro»
At the FlowVision users' meeting International exchange of experience at the forum
Representatives of the largest manufacturers of Russia shared their experience of using CAE-tools in the design of products, assemblies and units. Participation in the forum was made by RSC Energia, OKBM Afrikantov, KAMAZ, TMKB Soyuz, JSC Titan-Barrikady, CDB WT Rubin and others.
In addition to Russian experts, the forum was attended by representatives of Belarus, Ukraine, Kazakhstan, Belgium, Turkey, Korea and Taiwan. In particular, M.F. Sung from KENDA RUBBER Ind. presented a report on the use of FlowVision in the tire industry, and Cloud Yu from Samwell Testing Inc. shared an overview report on the application of FlowVision in the industry of China and Taiwan.
A full list of the reports of the past FlowVision users' meeting can be found in the program of the event. Later main reports will be published as pdf-copies of presentations of participants. If you are interested in receiving a copy of the proceedings collection of the forum - please send us a request to This email address is being protected from spambots. You need JavaScript enabled to view it.
Several photos from the forum «Engineering systems-2017» are presented below. More photos you can find in our groups in social networks: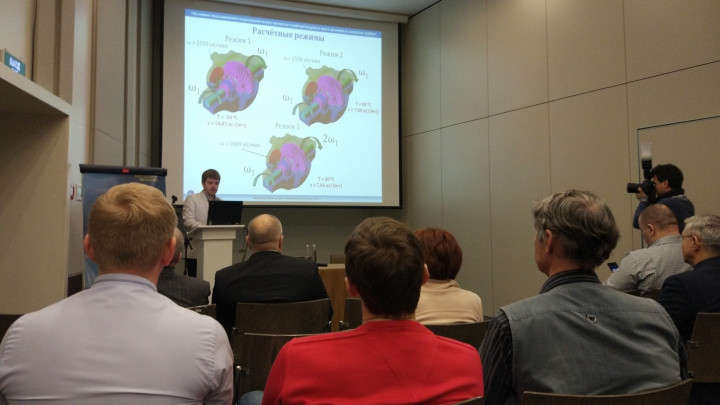 Report of PJSC KAMAZ on simulation of lubricant circulation in gear box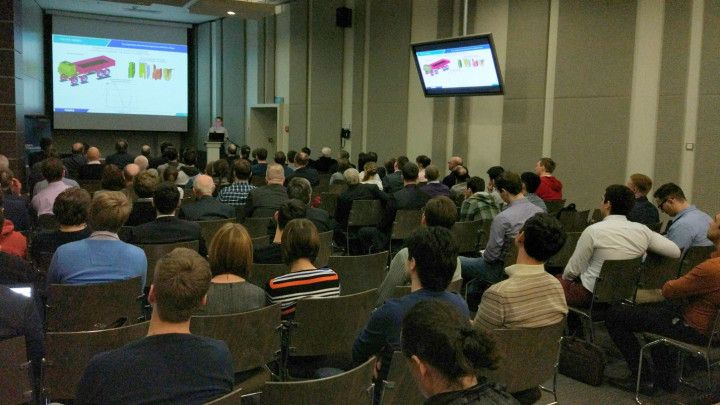 At the SIMULIA Abaqus Users' meeting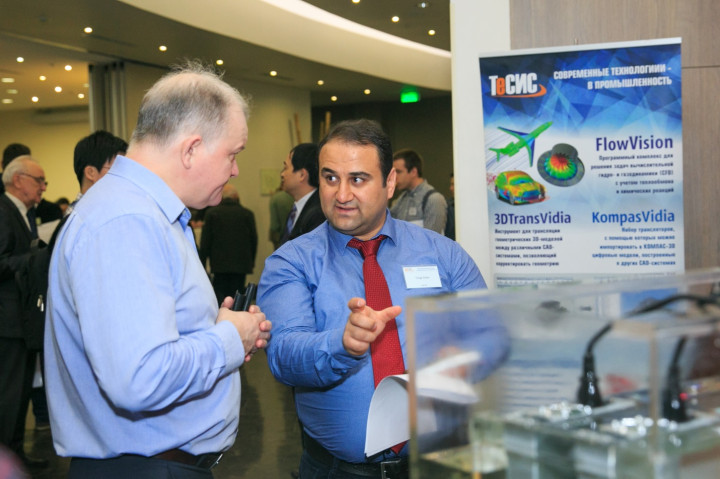 Discussion of immersion liquid cooling for servers by IMMERS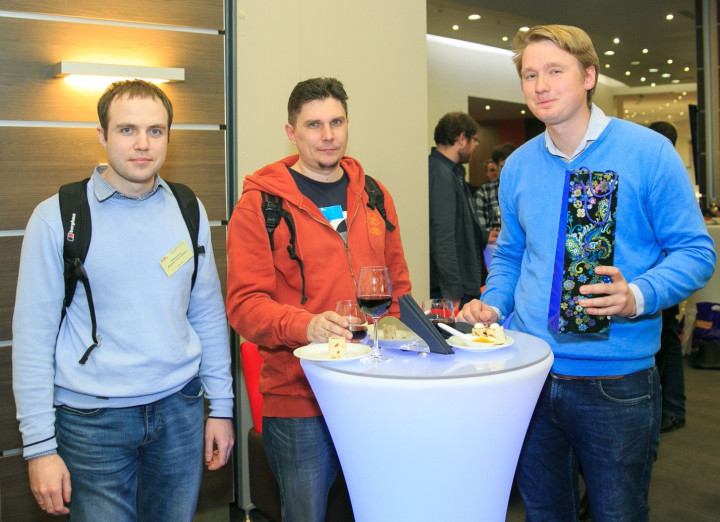 Visitors to the forum and the winner of the lottery during the evening reception