Capvidia is the leading software developer for Model-Based Enterprise Interoperability. Since 1994, Capvidia has developed integrated, standalone applications and components (SDK) for CAD, PLM and CAE to validate and improve the quality of CAD data. Capvidia products enable reuse of existing CAD data for downstream applications.
From their headquarters in Belgium, Capvidia develops engineering software and integration services focused on the following areas:
Computational Fluid Dynamics (CFD) Simulation and Optimization
Model-Based Definition/Model-Based Enterprise (MBD/MBE)
CAD Data Translation, Validation and Quality Assessment
Reverse Engineering
With over 80 highly skilled scientists, programmers and engineers, Capvidia operates on a global scale through a network of offices in Europe, USA and Asia. Partnerships with major PLM market leaders such as Dassault (Solidworks, Simulia and Spatial), PTC and Siemens provide fully integrated complementary solutions that minimize downstream rework and enable data migration and sharing. Through active participation in Standards Consortiums such as DMSC and PDES Inc. Capvidia develops unique solutions for precise CAD data translation that complies with manufacturing and metrology protocols such as STEP AP242 and the ANSI QIF.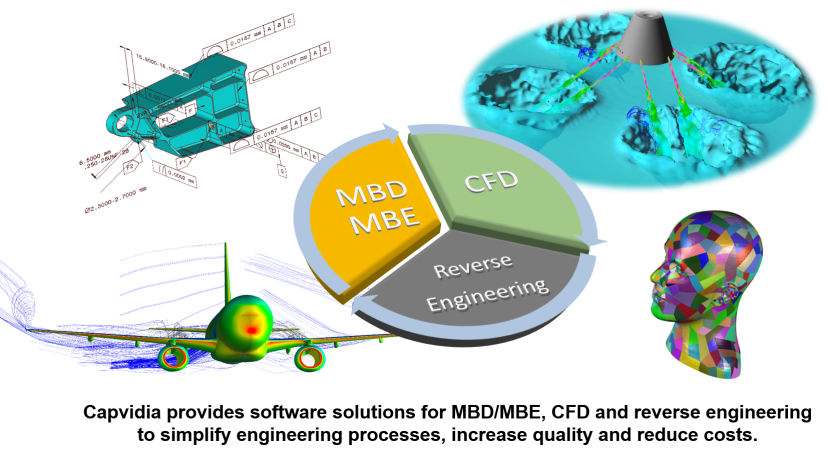 In the CFD (Computation Fluid Dynamics) market, Capvidia has pioneered new technology to deliver complex and challenging Fluid-Structure-Interaction simulations. This has been accomplished using co-simulation with Dassault Systems SIMULIA Abaqus and Capvidia FlowVision.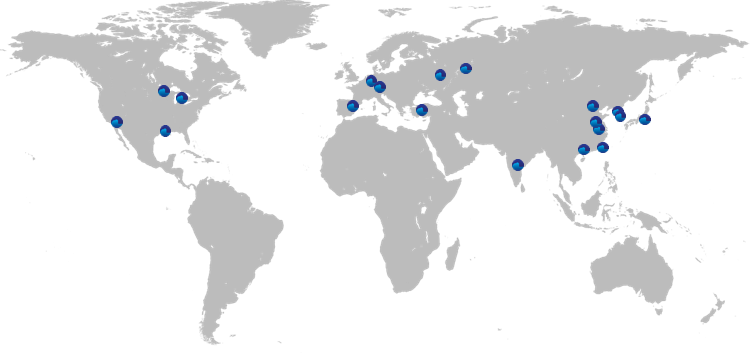 To learn more about Capvidia stand-alone software applications, add-ins for major CAD systems, and components for integration with other applications, please visit the
website.